[China Instrument Network Instrument R&D] Organophosphorus pesticides have always been one of the most worrying types of pesticide residues. However, the detection technologies for organophosphorus pesticide residues have been relatively backward for a long time. A few days ago, the research team of Shandong Agricultural University announced a new research result - a new detection technology for organophosphorus pesticides.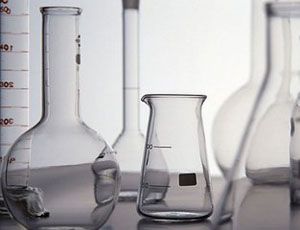 Image from the network

The new organophosphorus pesticide detection technology focuses on organophosphorus pesticide residues with the most serious problems and high degree of concern. It took more than six years to study, combined theoretical research and technological innovation, and advanced preparation of adsorbent functional materials and efficient sample preparation. The establishment of methods, breakthroughs in the research and development of high-precision detection technologies for pesticide residues, biomimetic immunoassay methods, and theoretical research have made breakthroughs.


This technology innovatively introduces metal-organic frameworks, ionic liquids and other advanced functional materials into molecularly imprinted polymerization systems, and proposes new ideas for the preparation of molecular imprinted adsorbents with selective recognition capability for multiple components using composite templates or common templates. Multiple recognition sites for the synthesis of molecularly imprinted polymers.


At the same time, in the research and development of the technology, the researchers used the prepared highly efficient molecularly imprinted polymer as an adsorbent to develop an efficient sample pretreatment technique represented by solid-phase extraction and matrix-dispersed solid-phase extraction. The system was optimized for use with instruments. For the matching problem, a new biomimetic method for the detection of trace organophosphorus pesticides in complex matrices with independent intellectual property rights has been established.


The researchers also established a general preparation method of hydrophilic bionic antibodies suitable for immunoassay, constructed a synergistic system of chemical reactions and biochemical reactions, solved the problem of low sensitivity of biomimetic immunoassay, and constructed three kinds of independent intellectual property rights. A new method of biomimetic immunoassay.


In addition, the researchers used molecularly imprinted polymers as the identification elements of electrochemical sensors, and independently developed two types of biomimetic electrochemical sensors to achieve rapid detection of trace organophosphorus pesticides in agricultural products; independently developed two kinds of MI- SPE organic phosphorus special solid phase extraction column and other products can replace foreign related products.


The researchers introduced that the research results were promoted and applied in the major inspection and testing institutions in Shandong Province, greatly improved the level of pesticide residue detection technology in Shandong Province and the core competitiveness of export agricultural products, and promoted and boosted the overall improvement and technology of the agricultural industry chain. progress.


(Original title: Organophosphorus pesticide residue detection technology has been successfully introduced)

Perkins (Perkins) is the world's leading Engine manufacturers, the engine used in various industries, world-renowned. UK Perkins Engine Company (Perkins) is a known world famous engine manufacturing company. Generator sets products can be widely used in industry, agriculture, building, district, school, post office, enterprises and other industries as standby or primary power.




We manufacture Perkins Diesel Generator with good price and high quality.

Open Type,

Silent Type.

Mobile Wheels trailer tyle.

Automatic Type.

2 years warranty.

10 Days delivery.



Perkins Diesel Generator
Perkins Diesel Generator Set, Perkins Diesel Generators, Perkins Engine Diesel Generators, Perkins Diesel Power Generator
Weifang Huatian Diesel Engine Co., Ltd , https://www.enginepart.nl