Model NO.: 4035862

Application: Dongfeng

Brand: Holset

Part Name: Turbocharger

Part Number: 4035862

Condition: New & Genuine, Aftermarket

Warranty: 6 Months

Packing: Original & Neutral Packing

Delivery Time: 5 to 15 Days

Payment: T/T, Western Union, Alipay

Sample Order: Acceptable

Trademark: Cummins Holset

Transport Package: Cummins

Specification: Standard

Origin: China

HS Code: 8409999990

Model NO.: 4035862

Application: Dongfeng

Brand: Holset

Part Name: Turbocharger

Part Number: 4035862

Condition: New & Genuine, Aftermarket

Warranty: 6 Months

Packing: Original & Neutral Packing

Delivery Time: 5 to 15 Days

Payment: T/T, Western Union, Alipay

Sample Order: Acceptable

Trademark: Cummins Holset

Transport Package: Cummins

Specification: Standard

Origin: China

HS Code: 8409999990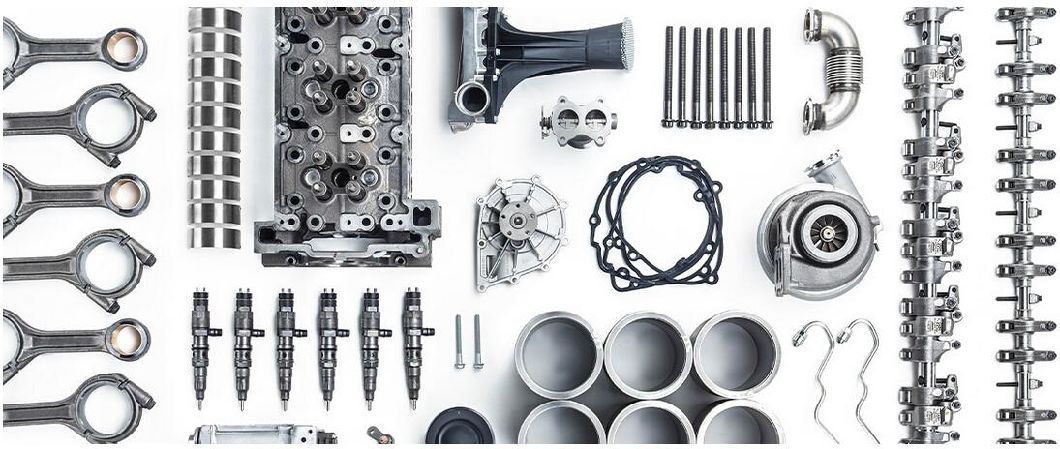 High quality Holset diesel engine parts 4035862 HX82 QSKV60 turbocharger

 

Instruction and ApplicationPart number: 4035862Type: Turbocharger Fit for Diesel Engine 4B3.9, 6B5.9, B GAS INTERNATIONAL CM556, B4.5, B4.5 CM2350 B129B, B4.5 CM2350 B147B, B4.5 RGT, B4.5S, B5.9 G, B5.9 GAS PLUS CM556, B5.9 LPG, B5.9 LPG PLUS CM556, B6.7 CM2350 B121B, B6.7 CM2350 B135B, B6.7 CM2350 B148B, B6.7 G CMOH6.0 B125, B6.7S, F3.8 CM2350 F120B, F3.8 F102, G3.9, G5.9, G5.9 CM558, ISB (CHRYSLER), ISB CM2150, ISB CM2150 E, ISB CM550, ISB CM850, ISB/ISD4.5 CM2150 B119, ISB/ISD4.5 CM2150 SN, ISB/ISD6.7 CM2150 B120, ISB/ISD6.7 CM2150 SN, ISB/ISD6.7 CM2880 B126, ISB3.9 CM2220 B107, ISB4.5 CM2150, ISB5.9G CM2180, ISB6.7 2010 DCX PICKUP, ISB6.7 2013 DCX CHASSIS CAB, ISB6.7 CM2150 SQ, ISB6.7 CM2250, ISB6.7 CM2350 B101, ISB6.7 CM2350 B103, ISB6.7 CM2350 B142, ISB6.7 G CM2180 B118, ISBE CM2150, ISBE CM800, ISBE2/ISBE3 CM850, ISBE4 CM850, ISD4.5 CM2150, ISD6.7 CM2880 D101, ISF2.8 CM2220, ISF2.8 CM2220 AN, ISF2.8 CM2220 EC, ISF2.8 CM2220 ECF2, ISF2.8 CM2220 F101, ISF2.8 CM2220 F117, ISF2.8 CM2220 F126, ISF2.8 CM2220 F129, ISF2.8 CM2220 IAN, ISF3.8 CM2220, ISF3.8 CM2220 AN, ISF3.8 CM2220 F103, ISF3.8 CM2220 F110, ISF3.8 CM2220 F116, ISF3.8 CM2220 IAN, ISF3.8 CM2350 F109, ISF4.5 CM2220 F123, ISG11 CM2880 G106, ISG11 CM2880 G108, ISG12 CM2880 G107, ISG12 CM2880 G109, ISG12 G CMOH6.0 G111, QSB3.9 30 CM550, QSB3.9 CM2880 B138, QSB4.5 30 CM550, QSB4.5 CM2150 B108, QSB4.5 CM2250 B131, QSB4.5 CM2250 EC, QSB4.5 CM2350 B106, QSB4.5 CM2350 B122, QSB4.5 CM2350 B144, QSB4.5 CM850, QSB5.9 30 CM550, QSB5.9 44 CM550, QSB5.9 CM2880 B115, QSB5.9 CM2880 B139, QSB5.9 CM850, QSB6.7 CM2150 B109, QSB6.7 CM2250

 

This is new & aftermarket (or original) parts of high quality and it can work well for you. Sideline Products

 
| | | | | |
| --- | --- | --- | --- | --- |
| Â  | PP98494-01 | Turbocharger | Â  | Turbocharger...(More) |
| Â  | Â  | Â  | Â  | Engine Family: "B" Series |
| Â  | Â  | Â  | Â  | Exhaust Outlet Location: HMRO |
| Â  | Â  | Â  | Â  | Base ID17/15: 3596627, |
| Â  | Â  | Â  | Â  | 4038475 |
| Â  | Â  | Â  | Â  | Turbocharger Type: Wastegate |
| Â  | Â  | Â  | Â  | wastegate pressure setting |
| Â  | Â  | Â  | Â  | (BAR): 1.9 |
| Â  | Â  | Â  | Â  | Turbocharger model: HX35 w |
| Â  | Â  | Â  | Â  | fixed compressor outlet |
| Â  | Â  | Â  | Â  | orientation (deg): 320 |
| Â  | Â  | Â  | Â  | CPR angle (shipping deg): 160 |
| Â  | Â  | Â  | Â  | Turbine angle (deg): 20 |
| Â  | Â  | Â  | Â  | SPIG orientation: 0Â Deg. |
| Â  | Â  | Â  | Â  | Wastegate bracket |
| Â  | Â  | Â  | Â  | orientation: 10 degree up |
| Â  | Â  | Â  | Â  | compression brake capable: No |
| Â  | Â  | Â  | Â  | Structure Code: 02 EBM |
| Â  | Â  | Â  | Â  | Engine Cylinders: 6 |
| Â  | Â  | Â  | Â  | Engine Aspiration: Charge |
| Â  | Â  | Â  | Â  | Air Cooled |
| Â  | Â  | Â  | Â  | Contains two longer studs to |
| Â  | Â  | Â  | Â  | be fitted outboard. |
| Â  | 4035376 | Turbocharger | 1 | Â  |
| Â  | Â Â Â Â Â Â 4089746 | Turbocharger Kit | 1 | Recon Equivalent 4089746 RX |
| 1 | Â Â Â Â Â Â Â Â Â Â 3037236 | O-Ring Seal | 1 | Â  |
| 2 | Â Â Â Â Â Â Â Â Â Â 4038471 | Turbocharger | 1 | Serviced as 4089746 |
| 3 | Â Â Â Â Â Â Â Â Â Â 3937706 | Oil Drain Gasket | 1 | Â  |
| 4 | Â Â Â Â Â Â Â Â Â Â 3901356 | Turbocharger Gasket | 1 | Â  |
| 5 | Â Â Â Â Â Â Â Â Â Â 3922794 | O-Ring Seal | 2 | Â  |
| 6 | Â Â Â Â Â Â Â Â Â Â 3066211 | O-Ring Seal | 1 | Â  |
| 7 | 3818824 | Hexagon Flange Nut | 4 | M10 XÂ 1.50. |
| 8 | 3283686 | Double End Plain Stud | 2 | Â  |
| 9 | 3818823 | Double End Plain Stud | 2 | Â  |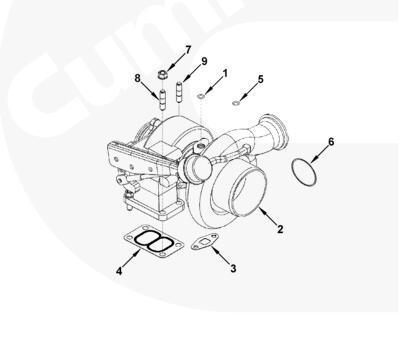 Customer Service

 

 

 

International Buyers Please Note

Import duties, taxes and charges are not included in the item price or shipping charges. These charges are the buyer's responsibility.

Please check with your country's customs office to determine what these additional costs will be prior to bidding and buying.

 

International Shipping (From CN)

Expedited Express Shipping(SF/DHL/TNT/EMS/FedEx/UPS):to USA 5-8 Workdays,to other countries 7-10 workdays

Economy Shipping(e-Packet/China Post/Airmail):to USA 7-15 Workdays; United Kingdom, Australia 23-35 Workdays; other countries 23-50 workdays

This is normal condition, but sometimes the transport may be beyond our control and take longer time.Thanks for your understanding and cooperation

 

Exception To Shipping Address

Due to the carrier, We usually aren't available to ship to PO BOX and APO/FPO address. If there is only this address,please provide us with your mobile or phone number. More information about address better. We will confirm and give you reply as soon as possible. Thanks

 

Return Policy and Warranty

   

After receipt of the goods, please check whether there is damage, if any damage, please keep the evidence to let us know. After consultation we will be in the next replenishment orders for you.

At the same time, we will provide 3 months to one year warranty service for different parts item, within the correct operation. 

 

Feedback and Comments

We always do our best to provide products of high quality at a favor price and creat a relaxed and happy shopping experience.

If you are satisfied with our service,please spare several seconds to give us a positive feedback.

If there is something can't make you satisfied,please let us know,we will do our best to make up and improve it next time.

Contact

DS Industry Trade Co.,ltd
Ms Cindy/International sales manager
Name:Cindy
Tel:0086 13636245937
Add: NO.7 Guangzhou Road Bailang Auto Parts Shiyan City Hubei Province China.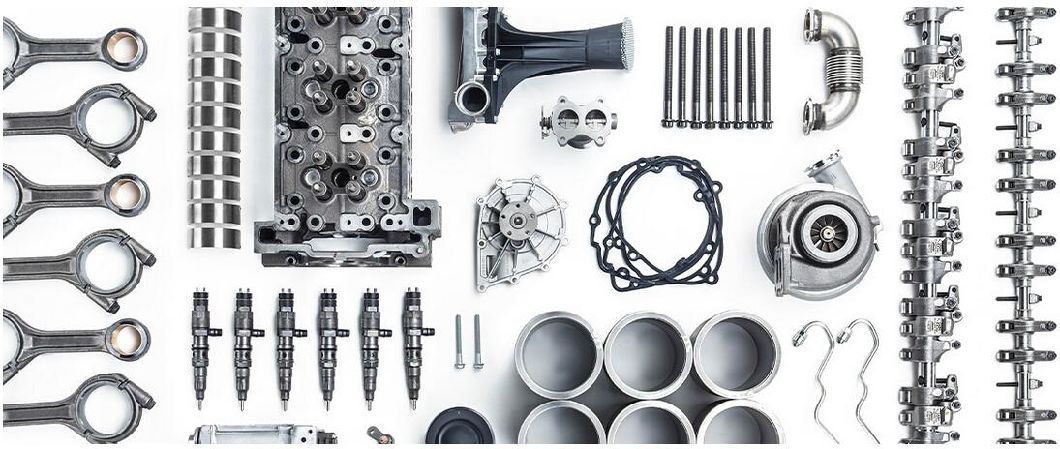 High quality Holset diesel engine parts 4035862 HX82 QSKV60 turbocharger

 

Instruction and ApplicationPart number: 4035862Type: Turbocharger Fit for Diesel Engine 4B3.9, 6B5.9, B GAS INTERNATIONAL CM556, B4.5, B4.5 CM2350 B129B, B4.5 CM2350 B147B, B4.5 RGT, B4.5S, B5.9 G, B5.9 GAS PLUS CM556, B5.9 LPG, B5.9 LPG PLUS CM556, B6.7 CM2350 B121B, B6.7 CM2350 B135B, B6.7 CM2350 B148B, B6.7 G CMOH6.0 B125, B6.7S, F3.8 CM2350 F120B, F3.8 F102, G3.9, G5.9, G5.9 CM558, ISB (CHRYSLER), ISB CM2150, ISB CM2150 E, ISB CM550, ISB CM850, ISB/ISD4.5 CM2150 B119, ISB/ISD4.5 CM2150 SN, ISB/ISD6.7 CM2150 B120, ISB/ISD6.7 CM2150 SN, ISB/ISD6.7 CM2880 B126, ISB3.9 CM2220 B107, ISB4.5 CM2150, ISB5.9G CM2180, ISB6.7 2010 DCX PICKUP, ISB6.7 2013 DCX CHASSIS CAB, ISB6.7 CM2150 SQ, ISB6.7 CM2250, ISB6.7 CM2350 B101, ISB6.7 CM2350 B103, ISB6.7 CM2350 B142, ISB6.7 G CM2180 B118, ISBE CM2150, ISBE CM800, ISBE2/ISBE3 CM850, ISBE4 CM850, ISD4.5 CM2150, ISD6.7 CM2880 D101, ISF2.8 CM2220, ISF2.8 CM2220 AN, ISF2.8 CM2220 EC, ISF2.8 CM2220 ECF2, ISF2.8 CM2220 F101, ISF2.8 CM2220 F117, ISF2.8 CM2220 F126, ISF2.8 CM2220 F129, ISF2.8 CM2220 IAN, ISF3.8 CM2220, ISF3.8 CM2220 AN, ISF3.8 CM2220 F103, ISF3.8 CM2220 F110, ISF3.8 CM2220 F116, ISF3.8 CM2220 IAN, ISF3.8 CM2350 F109, ISF4.5 CM2220 F123, ISG11 CM2880 G106, ISG11 CM2880 G108, ISG12 CM2880 G107, ISG12 CM2880 G109, ISG12 G CMOH6.0 G111, QSB3.9 30 CM550, QSB3.9 CM2880 B138, QSB4.5 30 CM550, QSB4.5 CM2150 B108, QSB4.5 CM2250 B131, QSB4.5 CM2250 EC, QSB4.5 CM2350 B106, QSB4.5 CM2350 B122, QSB4.5 CM2350 B144, QSB4.5 CM850, QSB5.9 30 CM550, QSB5.9 44 CM550, QSB5.9 CM2880 B115, QSB5.9 CM2880 B139, QSB5.9 CM850, QSB6.7 CM2150 B109, QSB6.7 CM2250

 

This is new & aftermarket (or original) parts of high quality and it can work well for you. Sideline Products

 
| | | | | |
| --- | --- | --- | --- | --- |
| Â  | PP98494-01 | Turbocharger | Â  | Turbocharger...(More) |
| Â  | Â  | Â  | Â  | Engine Family: "B" Series |
| Â  | Â  | Â  | Â  | Exhaust Outlet Location: HMRO |
| Â  | Â  | Â  | Â  | Base ID17/15: 3596627, |
| Â  | Â  | Â  | Â  | 4038475 |
| Â  | Â  | Â  | Â  | Turbocharger Type: Wastegate |
| Â  | Â  | Â  | Â  | wastegate pressure setting |
| Â  | Â  | Â  | Â  | (BAR): 1.9 |
| Â  | Â  | Â  | Â  | Turbocharger model: HX35 w |
| Â  | Â  | Â  | Â  | fixed compressor outlet |
| Â  | Â  | Â  | Â  | orientation (deg): 320 |
| Â  | Â  | Â  | Â  | CPR angle (shipping deg): 160 |
| Â  | Â  | Â  | Â  | Turbine angle (deg): 20 |
| Â  | Â  | Â  | Â  | SPIG orientation: 0Â Deg. |
| Â  | Â  | Â  | Â  | Wastegate bracket |
| Â  | Â  | Â  | Â  | orientation: 10 degree up |
| Â  | Â  | Â  | Â  | compression brake capable: No |
| Â  | Â  | Â  | Â  | Structure Code: 02 EBM |
| Â  | Â  | Â  | Â  | Engine Cylinders: 6 |
| Â  | Â  | Â  | Â  | Engine Aspiration: Charge |
| Â  | Â  | Â  | Â  | Air Cooled |
| Â  | Â  | Â  | Â  | Contains two longer studs to |
| Â  | Â  | Â  | Â  | be fitted outboard. |
| Â  | 4035376 | Turbocharger | 1 | Â  |
| Â  | Â Â Â Â Â Â 4089746 | Turbocharger Kit | 1 | Recon Equivalent 4089746 RX |
| 1 | Â Â Â Â Â Â Â Â Â Â 3037236 | O-Ring Seal | 1 | Â  |
| 2 | Â Â Â Â Â Â Â Â Â Â 4038471 | Turbocharger | 1 | Serviced as 4089746 |
| 3 | Â Â Â Â Â Â Â Â Â Â 3937706 | Oil Drain Gasket | 1 | Â  |
| 4 | Â Â Â Â Â Â Â Â Â Â 3901356 | Turbocharger Gasket | 1 | Â  |
| 5 | Â Â Â Â Â Â Â Â Â Â 3922794 | O-Ring Seal | 2 | Â  |
| 6 | Â Â Â Â Â Â Â Â Â Â 3066211 | O-Ring Seal | 1 | Â  |
| 7 | 3818824 | Hexagon Flange Nut | 4 | M10 XÂ 1.50. |
| 8 | 3283686 | Double End Plain Stud | 2 | Â  |
| 9 | 3818823 | Double End Plain Stud | 2 | Â  |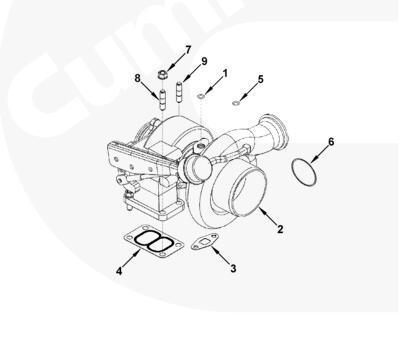 Customer Service

 

 

 

International Buyers Please Note

Import duties, taxes and charges are not included in the item price or shipping charges. These charges are the buyer's responsibility.

Please check with your country's customs office to determine what these additional costs will be prior to bidding and buying.

 

International Shipping (From CN)

Expedited Express Shipping(SF/DHL/TNT/EMS/FedEx/UPS):to USA 5-8 Workdays,to other countries 7-10 workdays

Economy Shipping(e-Packet/China Post/Airmail):to USA 7-15 Workdays; United Kingdom, Australia 23-35 Workdays; other countries 23-50 workdays

This is normal condition, but sometimes the transport may be beyond our control and take longer time.Thanks for your understanding and cooperation

 

Exception To Shipping Address

Due to the carrier, We usually aren't available to ship to PO BOX and APO/FPO address. If there is only this address,please provide us with your mobile or phone number. More information about address better. We will confirm and give you reply as soon as possible. Thanks

 

Return Policy and Warranty

   

After receipt of the goods, please check whether there is damage, if any damage, please keep the evidence to let us know. After consultation we will be in the next replenishment orders for you.

At the same time, we will provide 3 months to one year warranty service for different parts item, within the correct operation. 

 

Feedback and Comments

We always do our best to provide products of high quality at a favor price and creat a relaxed and happy shopping experience.

If you are satisfied with our service,please spare several seconds to give us a positive feedback.

If there is something can't make you satisfied,please let us know,we will do our best to make up and improve it next time.

Contact

DS Industry Trade Co.,ltd
Ms Cindy/International sales manager
Name:Cindy
Tel:0086 13636245937
Add: NO.7 Guangzhou Road Bailang Auto Parts Shiyan City Hubei Province China.

Water tanks are used to provide storage of water for use in many applications, drinking water, irrigation agriculture, fire suppression , agricultural farming, both for plants and livestock, chemical manufacturing, food preparation as well as many other uses.




To ensure usage safety of water tanks, SS304, SS316, JYH21CT can be chosen depending on the water quality and usage environment. Stainless steel boards are shaped by hydraulic press mold, the standard specification is 1000 x1000mm or 1000 x 500m. They are welded on site by arc-argon welding machine .With stainless steel welding wire ER308, H0Cr21Ni10, the welding surface is washed and passivated by acid to ensure the welding parts will not get rusted, and the base is made by Q235-A steel.




Water Tank accessories are available, such as feeding pipe, discharging pipe, over-flow pipe, draining pipe, ventilation hole, maintenance hole, ladders, bug-stopping net, floater and water level controller etc.

BDF Water Tank

Shandong Hiking International Commerce Group Co.,Ltd , https://www.constructionfrp.com