As a leading enterprise in China's construction machinery industry, Sany Heavy Industry is currently the world's only supplier with full hydraulic, hydro-mechanical compound, pure mechanical, and hydraulic mechanical grader R&D and production capabilities. In China, one of the two graders exported is produced by Sany. At present, Sany has accumulated more than 5,000 export graders, and it is favored by users at home and abroad.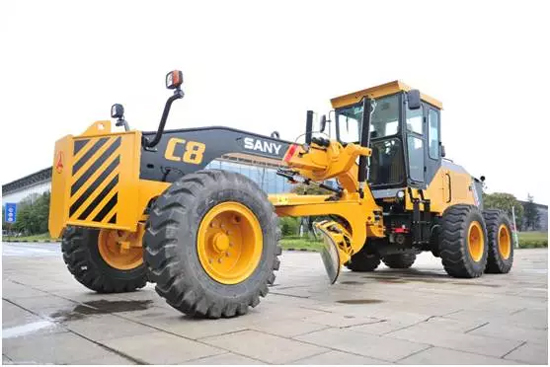 Trinity C8 Series Motor Grader STG190C-8


Trinity Motor Grader has always been praised by users for its high efficiency, reliability, and low failure rate. Then, after more than six months of pre-market research, combined with the advantages of C6 and previous generations of products, it has been drawing up many years of research and development of hydraulic, compound, and mechanical graders. What is the performance of the Trinity C8 series motor grader? Xiao Bian can only use one word to describe it. It is "amazing." This STG190C-8 motor grader, which had just been offline on March 18, not only has the advantages of great traction, high efficiency, safety and reliability, but also gives the user an unparalleled driving experience. It is a truly intelligent and efficient product. .


High quality, high efficiency, fuel-efficient


With the STG190C-8 also offline STG230C-8 grader, it is understood that Trinidad and Tobago C8 series of two other products: STG170C-8, STG210C-8 has completed research and development, will be officially introduced in a few days. Please follow the small series of text and lens, the full range of experience of the Trinity C8 motor grader features!


High-end atmosphere, hardcore

Yellow and black large color painting, vigorous and powerful overall shape, simple and eye-catching large three-dimensional LOGO, so that the overall appearance of the Trinity C8 motor grader is more high-end, fierce, domineering, with a strong deterrent.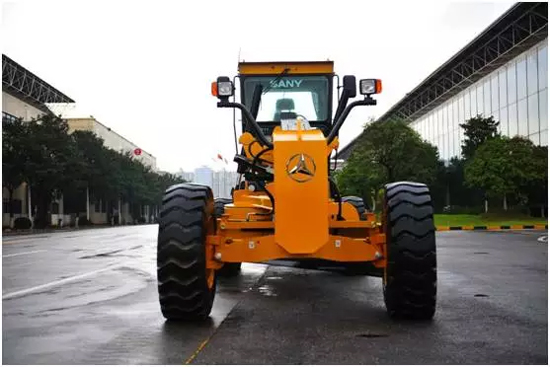 The mighty domineering C1 series motor grader appearance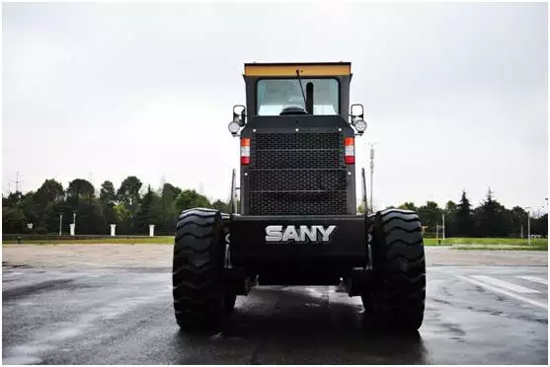 Trinity C8 series motor appearance


Power, fuel-efficient weapon


The power of the Trinity STG190C-8 engine is increased from 129 kW of the C6 product to 147 kW. The operation is more powerful, and the engine is powered by high power and is more powerful.

Fuel economy is the hard truth. This engine has successfully applied engine variable power technology, automatically matching different power curves for different conditions, saving 8% to 15%, which greatly reduces the cost of use.

With excellent heat dissipation performance, single superimposed super large heat dissipation gas is configured to facilitate cleaning of dust and weeds between heat sink chips. Especially in the high temperature environment, the engine temperature is more ideal, and it is more adaptable under the ultra-high temperature environment such as Southeast Asia and Africa.

Trinity C8 Series Motor Grader Power System


High efficiency, more robust operation


The ZF technology electro-hydraulic control power shift transmission and a new generation of maintenance-free slewing bearing rear axle make the transmission more efficient and more powerful, and at the same time greatly enhance the service life of the transmission system.

High job accuracy and low cost of use

The Trinity C8 series motor grader continues to use the previous slewing bearing structure, with high rotation accuracy, maintenance-free, and a life span of more than 10,000 hours. The first domestic company adopts a new generation of left-handed blade to greatly increase the protection grade of the blade cylinder. The wear-resisting plate of the slide rail adopts a new type of special high wear-resistant material, and the average life expectancy is more than doubled, which greatly reduces the use cost. At the same time, the clearance between the blade slide and the wear plate can be adjusted to eliminate the blade shake and ensure the job accuracy.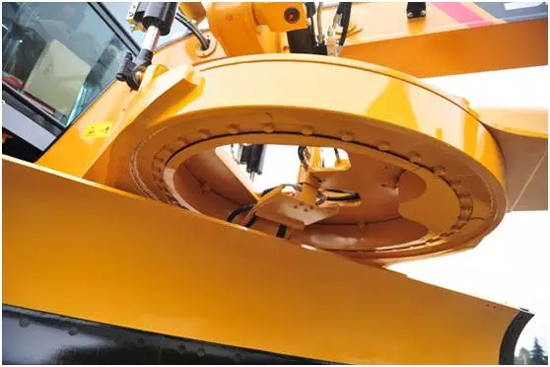 Trinity C8 Series Motor Grader Operating Device Adopts Slewing Bearing Structure


Safe and comfortable driving experience


Equipped with anti-rollover and anti-drop cab, the cab is equipped with air-conditioning and stereo air duct layout. The interior is luxurious and the operator's vision is wide. The driver can clearly see the blade and front wheel at work without leaning his body. The entire vehicle is equipped with 6 LED work lights in all directions, making it safer and more convenient to work at night.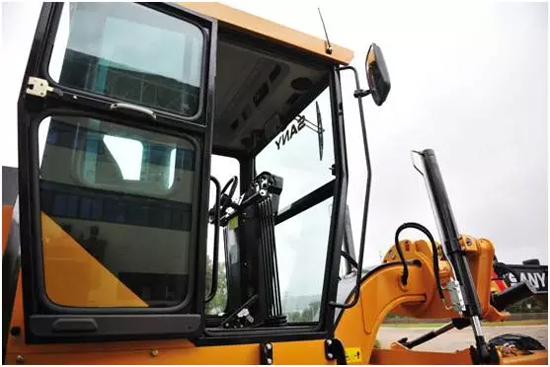 Tri-C8 Series Motor Grader Cab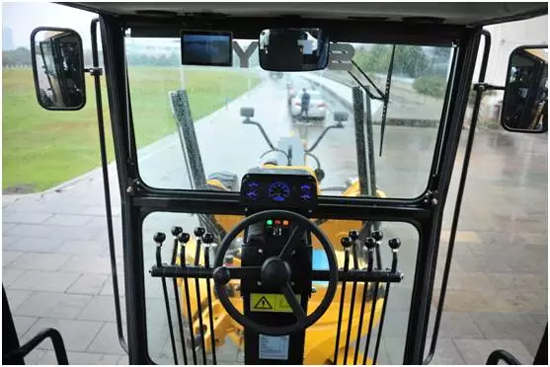 Trinity C8 series grader cab configuration features complete vision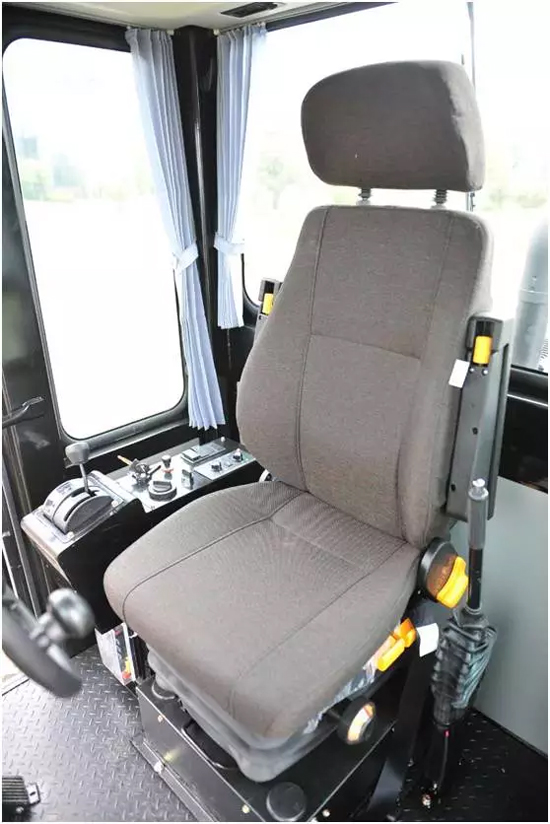 Trinity C8 series motor control system


First-class performance, easy maintenance


Blade rotary force and rotation speed are more than 40% higher than C6 products; double-side large opening engine compartment door, common electrical components and daily maintenance points are arranged centrally to facilitate maintenance; 350L large fuel tank is arranged at the rear of the rack. Easy ground refueling; advanced engine fault auto-diagnosis and alarm mechanism, failure can be a key to call the engine fault code, saving maintenance time. (This article is from Trinity)

Related News: Trinity Motor Grader

Our metal sheet edge hemmer Roll Forming Machine is used to folding edge of sheet.For ridge capping,the hemmer will fold edge and give you a perfect trim blank.

It is a accessory equipment of roll forming machine,to get more info just contact us.
8 forming stations
Side 2 of hemmer makes a stove pipe joint
3 phase 220 Volt motor






Sheet Metal Edge Hemmer Roll Forming Machine

Sheet Metal Edge Roll Forming Machine, Roll Forming Machine

Botou Golden Integrity Roll Forming Machine Co.,Ltd , https://www.jcxsteelrollformer.com